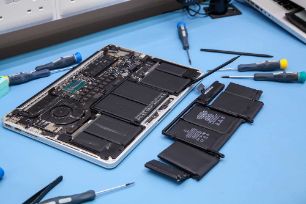 We offer  fair pricing, grade A+ new parts.

We offer same day service in many cases.

Macbook & windows computers

Free Estimate
There is no diagnostic fee to look at your device If you have an issue like liquid damage, you most likely will have to leave it or send it in as these issues are too complicated to provide an instant estimate on.

Common Issues:
Liquid spill damage
Keys or trackpad not working
Not turning on
Running slow
Bad logic board
Cracked screen
Battery failure
All Other Issues

The above is what we see most. Based on years of experience and know-how, we will be able to fix your MacBook regardless of the issue.
Call us to get a free quote now