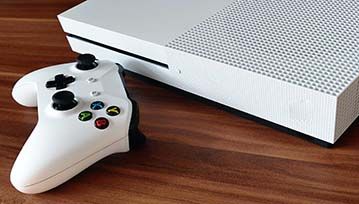 we will professionally install a brand new HDMI port or HDMI output IC. The new part will undergo microscopic inspection for precise placement. This is not a troubleshooting service.
Standard turnaround is 1 – 7 working days from the time we receive your device or choose the Express Same day option and your device will be repaired the day we receive it.
Game consoles repair. (PS4, Xbox, Nintendo Switch)
What does this service include?
Board level HDMI port or HDMI output IC replacement repair
Lifetime Warranty on this repair
Return Shipping
What doesn't this include?
Shipping to us
Any other Repairs or Parts
Your console will be shipped back to you within 24-72 hours on receiving the device, excluding weekends and holidays.  We pay return shipping via first class signed for mail to you.
INSTRUCTIONS
Are there things you don't fix?
While we do our best to repair as many problems as possible with game consoles there are a few repairs that we don't perform. Rather than paying to send your device to us only to find it's not fixable when we receive it, we'd rather avoid that situation altogether. To combat this problem we've compiled a list of repairs that we don't perform here:
Xbox One Original, S and X power problems – Most of the time power problems such as not powering on at all and/or powering on then off are caused by faults with the APU and/or Southbridge. Sometimes the fault is with the solder balls under the chip and sometimes there is a problem with the chip itself.
Xbox One Original, S and X hard drive errors – Errors such as E102, 106, 101, etc. are usually caused by hard drive problems.
PS4 USB ports not working – This is often caused by a faulty Southbridge chip.
Data saves and/or transfers on any game console
Modded or hacked consoles – We don't repair any console that has been modded or hacked
Bug infested consoles – We're not really setup to handle bug infestations. If you don't think there are any live bugs or the console has at least been semi-cleaned out (on the inside) we will repair it. NOTE: If you have a cockroach problem in your home, I can almost guarantee your console will be infected with them. If you ship your bug infested console to us, we will ship it right back and you will pay for shipping and return-shipping.
Why don't we perform these repairs? We do not perform any repairs that require the Southbridge or APU to be removed. Many times, repairs on these large chips cannot be guaranteed because there is no way to know how long the repair will last. If we cannot fully guarantee a single repair for at least 90 days, not including special circumstances, we will not offer the repair. 
Call us to get a free quote now