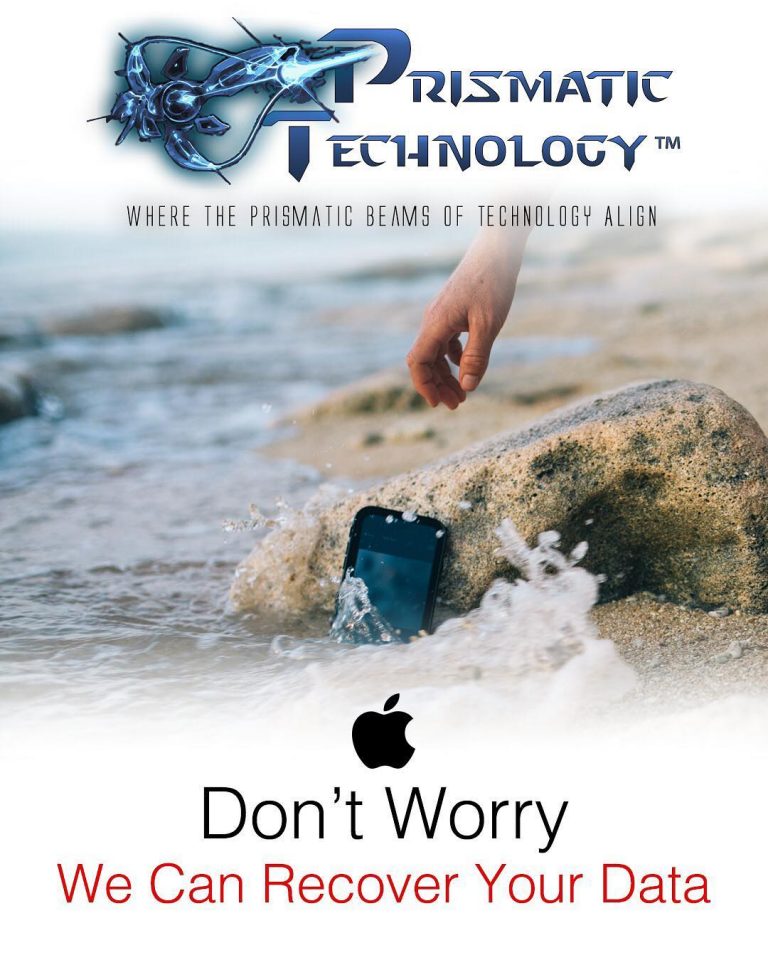 WARNING: DO NOT PLUG YOUR LIQUID DAMAGED PHONE INTO A CHARGER OR ATTEMPT TO POWER IT ON!!!
When a phone comes into contact with liquids usually the first thing that comes to mind is to "put your phone in rice", right? but this is counter-intuitive and will do more harm than good, you are doing absolutely nothing to rid your phone of the liquid that is causing corrosion of the electronic components inside your device. The rice does not absorb moisture, this is a common misconception that we often hear. The only thing you can do to give your phone a better chance of survival especially if the data contained inside is of any importance is to get it to a data recovery specialist.
Electronics and liquid do not mix so if you have a device that has come into contact with liquid the last thing you want to do no matter how tempted you are to do so; is to plug it in a charger. If your phone will not turn on after coming into contact with liquid its because a component inside the phone has a short to ground by the conductivity of the solution, (not the ground beneath your feet but the electrical kind).
So plugging in your liquid damaged device to a charger will pump more electricity into ground or whatever component on the board that is shorted which will do nothing except more damage! So when someone says it has a "short" they are saying that there is a short to ground, all of the power in the affected circuit is no longer going where it should but instead getting pumped into ground which as a byproduct produces heat.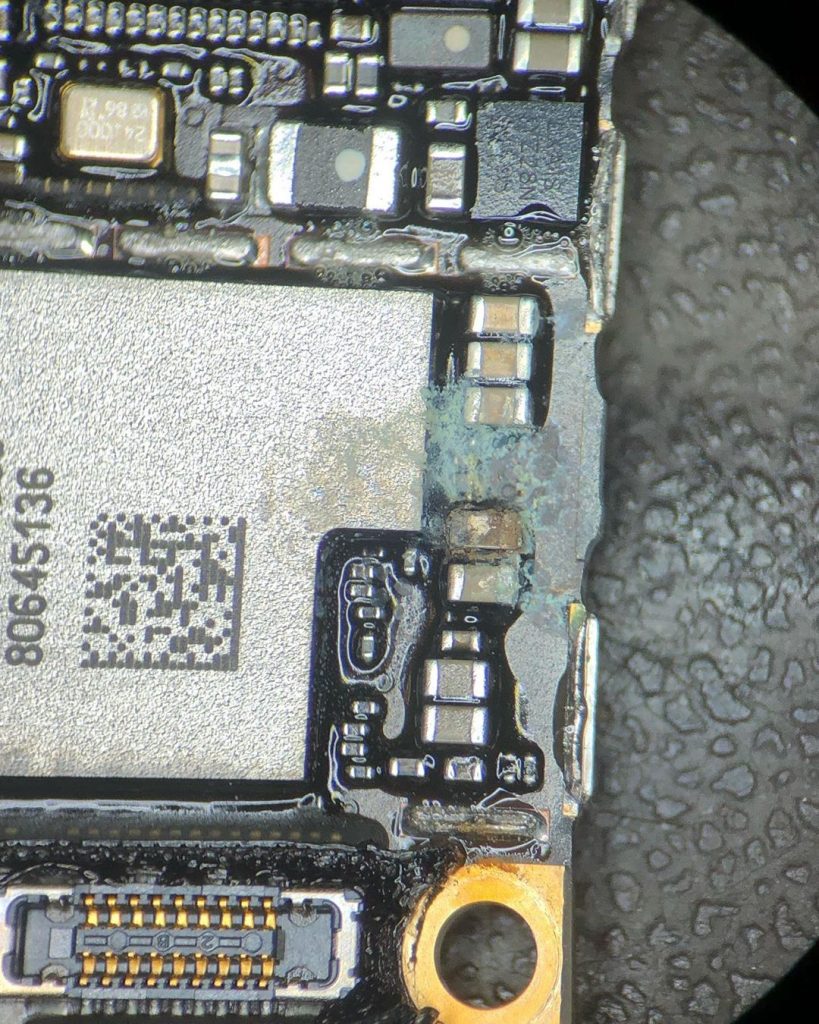 Here is an example of liquid damage that we have seen, on the right is an iPhone that is supposed to be water-resistant. That is another point that needs to be addressed, there is no such thing as a waterproof phone (as of today). All phones are rated as water-resistant to certain depths. Most phones can survive the rain however I would not trust their water-resistance any further than that. Cases also help as long as they are rated as water-resistant.
The quicker you get your phone to an engineer experienced in iPhone data recovery the better the chances of getting your data back! We define experience as a business that offers data recovery as a service. Don't be fooled "liquid damage treatment" is not the same as data recovery! A business that offers data recovery as a service will have the specialized tools and schematics necessary to give you the best chance of success. Speaking of success prismatic technology has a 95% recovery success rate!! If you have accidentally dropped your phone in water or any other kind of liquid and need your data, give us a call 1-876-539-7415 1-561-806-8969 or click this What's App link as soon as possible!!