iPhone 7 Repair Program for "No Service" Issues

Apple has determined that a small percentage of iPhone 7 devices may show "No Service" in the status bar (even if cellular coverage is available), due to a component that has failed on the main logic board.
These affected units were manufactured between September 2016 and February 2018 and sold in China, Hong Kong, Japan, Macao, and the U.S. See below for iPhone 7 model numbers that are covered in this program.
If your device exhibits the symptom described above, Apple will repair your device, free of charge. Your iPhone will be examined prior to any service to verify that it is eligible for this program. This program only applies to iPhone 7.
Below are the three model numbers that are eligible for this program. You can find the model number on the back of your iPhone 7.
Model number
Country/Region
A1660, A1780
China
A1660
Hong Kong
Macao
U.S. (includes Puerto Rico and U.S. Virgin Islands)
A1779
Japan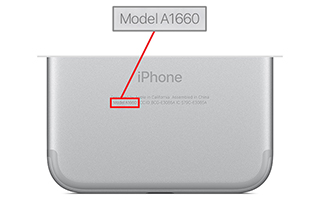 Service process
Choose one of the service options below to have your iPhone 7 repaired. In all cases, your iPhone will be sent to an Apple Repair Center for service.
Note: Wireless carrier partners are not participating in this program.
If your iPhone 7 has any damage which impairs the ability to complete the repair, such as a cracked screen, that issue will need to be resolved prior to the service. In some cases, there may be a cost associated with the additional repair.
Additional information
Apple may restrict or limit repair to the original country or region of purchase.
This Apple program doesn't extend the standard warranty coverage of the iPhone 7.
The program covers affected iPhone 7 devices for 3 years after the first retail sale of the unit.